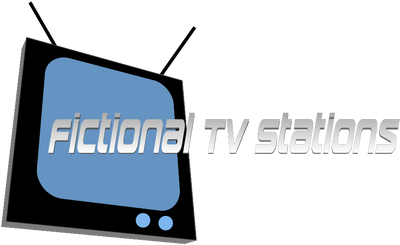 Welcome to Fictional TV Stations Wiki
Hello! Welcome to the Fictional TV Stations Wiki! We are thrilled that you are stopping by. Feel free to add to this wiki. Whether it's a station of an existing network or a full fledged new network with all  types programming (old and new). The choice is yours and the sky is the limit. Enjoy and happy posting :)
CURRENT and NEW USERS READ THIS FIRST BEFORE YOU CONTINUE
1) Respect your team as you want to be respected, that means no mean-spirited comments on the pages, blogs, forums, and message walls.
2) No spamming of pages, blogs, forums and message walls.
3) No soliciting of illegal content. THIS IS A BANNED OFFENSE.
4) No threats to one another to induce harm virtually or physically. THIS IS A BANNED OFFENSE.
5)
THERE IS ABSOLUTELY 100% NO
REALIGNING NETWORK AFFILIATIONS WITH
ANOTHER FOR ANY REASON WHATSOEVER.
IF YOU OR ANY SO-CALLED FRIENDS
OF YOURS DECIDE TO DO THIS, BJFRACING14
WILL OVERRIDE YOUR STATION OR SHUT IT
DOWN COMPLETELY.

DON'T YOU EVEN DARE THINK ABOUT A
REALIGNMENT SHAKEUP. IT WILL NOT
HAPPEN HERE.

6) If someone has messaged you a question that is not in open forum (meaning it has been sent to your message wall), please take the time whenever you can to answer it as professionally as possible and don't act like a you-know-what. We aren't here to be snooty to others whenever someone comes on our message walls and asks us a question, EVEN IF IT DOESN'T HAVE TO DO WITH OUR OWN WIKI!!!!! So, think carefully how you answer them before you type it. If you respond to someone on your wall in a negative fashion, your account will be blocked.
Remember to use the TV infobox when creating your station.
Requests for logos, ident bumps, templates, etc.

A LIMIT OF ONE REQUEST FOR LOGOS,
IDENTS, SCHEDULES, TEMPLATES, ETC. IS
NOW IMPOSED. ONE REQUEST IS ALL YOU
GET! ONE! DO NOT BE SENDING MULTIPLE
REQUESTS TO THE SAME USER OVER AND
OVER AND OVER AGAIN! THEY WILL BE
REJECTED!
SO ONE REQUEST IS ALL YOU GET FROM NOW
ON! THAT IS IT! ONE!
STATION AND NETWORK OWNERS/MANAGERS ARE EXEMPT FROM THIS LATEST RULE. If you are not a station or network owner, you must follow this rule.
Comments
If you are commenting on a page, please make it relevant to that page's content, and not act like a bunch of YouTube punks. We're adults, we can cohesively mesh things together as adults, so act like such when you are commenting on someone's page. You throw an insult at an admin, mod, founder, or anyone else here, you're blocked for a week! Do it once more, you're GONE! I'm not gonna sit through a pile of garbage comments and be subjected to such. The XHLSR page has just been wiped of comments just in case you haven't noticed why I am taking such a bold stance on the comments section. Be on topic, or keep your fingers off the keyboard. Your choice. I'd prefer if you make a comment related to the content of a created page instead of using it like a backyard YouTube battlefield because this is not why we're here. We're here to create fictional television stations and networks and have fun! Yeah, you heard it: HAVE...FUN! So stop being so dadgum serious in the comments section, but please be on topic!

>Thanks - BJFRacing14 (Billy) - Admin of Fictionaltvstations Wikia
Latest activity