KANS



Location

Wichita, KS

Branding

CBS 9
CBS 9 News

Slogan

The Spirit of Wichita

Channel(s)

Analog: 9 (VHF)
Digital: 13 (UHF)

subchannel(s)

9.1: KANS-CBS HD
9.2: Seven Network
9.3: CBS Eye On People
9.4: The Works

Affiliation

CBS

First air date

June 11, 1958

Former call letters

none

Former channel number

none

Former Affiliation

ABC (1958-1982)

Owner:

Young Broadcasting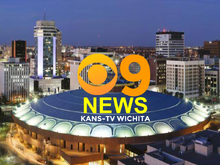 KANS is the CBS affiliate that serves the Wichita, KS area. It broadcasts on channel 9. The station is owned by Krueger Broadcasting. On October 26, 2015, KANS debuted the CBS O&O graphics used by other CBS stations owned by Krueger Broadcasting. On December 31, 2015, Krueger Broadcasting traded KANS to Island Television in exchange for WROM in Chattanooga, TN. On Jan. 30, 2016, it was announced that Island Television, as well as Higgins Broadcasting, and Oakhurst Broadcasting, were merging into Adelphia Communications, and Adelphia took over as owners of the station. Following the merger of Oakhurst Broadcasting, Higgins Broadcasting, and Island Television into Adelphia Communications and Adelphia absorbing the remaining stations, Adelphia decided to shift focus on the stations that are in the top 50 DMA market. The remaining stations spun off to their own ownership group named Young Broadcasting, taking it's name from the former company before they merged in Media General.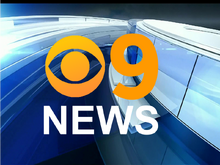 Programming Schedule
Mon
Tues
Wed
Thurs
Fri
Sat
Sun
7 AM
CBS This Morning
CBS This Morning Saturday
CBS Sunday Morning
7:30 AM
8 AM
8:30 AM
Face the Nation
9 AM
The Pyramid
CBS Dream Team
9:30 AM
Press Your Luck
Religious Programming
10 AM
The Price is Right
10:30 AM
11 AM
The Young & The Restless
11:30 AM
12 PM
CBS 9 News @ Noon
CBS Sports Programming (Varies by Season)
12:30 PM
The Bold & The Beautiful
1 PM
The Talk
1:30 PM
2 PM
Let's Make A Deal
2:30 PM
3 PM
Match Game
3:30 PM
Tattletales
4 PM
Whew!
4:30 PM
Body Language
5 PM
CBS 9 News @ 5
5:30 PM
CBS Evening News with Scott Pelley
CBS Evening News
6 PM
CBS 9 News @ 6
Star Search
CBS Programming
6:30 PM
The Big Bang Theory
7 PM
CBS Programming
7:30 PM
8 PM
8:30 PM
9 PM
9:30 PM
10 PM
CBS 9 News @ 10

10:30/10:35 PM

The Late Show with Stephen Colbert
Monopoly Millionaires Club
The Good Wife
11 PM
11:30/11:35 PM
The Late Late Show with James Corden
Soul Train
Elementary
12 AM
12:30/12:35 AM
The Big Bang Theory
CSI: Miami
Criminal Minds
1/1:05 AM
Everybody Loves Raymond
1:30/1:35 AM
Everybody Loves Raymond
Leverage
Major Crimes
2/2:05 AM
Crime Watch Daily
2:30/2:35 AM
Paid Programming
3 AM
CBS Overnight News
Paid Programming
CBS Overnight News
3:30 AM
4 AM
4:30 AM
CBS Morning News
CBS Morning News
5 AM
CBS 9 News This Morning
CBS 9 News This Morning
5:30 AM
6 AM
CBS 9 News This Morning
6:30 AM
Gallery
Ad blocker interference detected!
Wikia is a free-to-use site that makes money from advertising. We have a modified experience for viewers using ad blockers

Wikia is not accessible if you've made further modifications. Remove the custom ad blocker rule(s) and the page will load as expected.