KCWC-CD



Location

Vancouver, WA

Branding

CBS Vancouver
CBS Vancouver News

Slogan

Always on.

Channel(s)

Analog: 2 (VHF)
Digital: 2 (VHF)

subchannel(s)

2.1 KCWC-HD
2.2 CBS Sports Network
2.3 AMC
2.4 Decades

Affiliation

CBS (O&O)

First air date

1955

Former call letters

KCWC-LP (1955-1990)
KCWC-LD (1990-2000)

Former channel number

none

Former Affiliation

none

Owner:

Tribune Broadcasting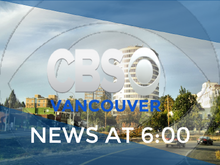 KCWC-CD is a CBS-owned-and-operated station in Vancouver, WA. It started broadcasting in 1955. It is owned by Tribune Broadcasting. On October 27, 2015, KCWC debuted the CBS O&O graphics used by other CBS stations owned by Krueger Broadcasting. On Sept. 7, the station was sold by Galaxy Broadcasting to Tribune.
Gallery
Ad blocker interference detected!
Wikia is a free-to-use site that makes money from advertising. We have a modified experience for viewers using ad blockers

Wikia is not accessible if you've made further modifications. Remove the custom ad blocker rule(s) and the page will load as expected.