KZOB



Location

Angel Grove, CA

Branding

CBS 6
CBS 6 News

Slogan

The Most Trusted Newscast in Angel Grove.

Channel(s)

Analog: 6 (UHF)
Digital: 6 (UHF)

subchannel(s)

6.1 KZOB HD-CBS
6.2 CBS Angel Grove +

Affiliation

CBS

First air date

May 2, 1957

Former call letters

none

Former channel number

none

Former Affiliation

none

Owner:

TEGNA Media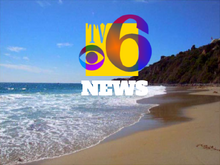 KZOB is the CBS affiliate that serves the Angel Grove, CA area. It broadcasts on Channel 6 in analog and on Channel 6 in digital. Syndicated programming on KZOB includes: Entertainment Tonight, Rachael Ray, The Doctors, and Wheel of Fortune among others. The station is owned by TEGNA Media.
Current On-Air Staff (year joined in parentheses)
Anchors
CBS 6 PinPoint Weather
Sports
Reporters
Gallery
Television stations in Angel Grove
KBMA 2 (ABC)


KAGS 5 (Sims Broadcasting Network)
KZOB 6 (CBS)
KAGA 7 (ABN)
KAGP 9 (PBS)
KSSS 12 (NBC)
KAGR 13 (RKO)
KZOZ 15 (FOX)
KBAG 16 (CW)
KICM 22 (MNTV)
KZLL 23 (TMD)
KAGM 27 (Univision)
KSDZ 31 (IND)
KWEW 36 (SPN)
KDSA 39 (UniMas)
KIII 44 (MundoMax)
KCCC 47 (ITV)
KOAG 55 (ABC-TV)
[[Template:{{{1}}}|View]] • [[Template_talk:{{{1}}}|Talk]] • [{{fullurl:Template:{{{1}}}|action=edit|edit}} Edit]