RKO Cable

Type

Public

Traded as

NYSE: RKOC
Dow Jones Industrial Average Component
S&P 500 Component

Industry

Telecommunications

Founded

February 1977

Headquarters

New York City, NY

Area served

United States

First air date

Ted Hartley
(Chairman and CEO)
Dina Merrill
(Vice Chairman)
Vanessa Coifman
(Executive Vice President of Production and Development)
Kevin Cornish
(Vice President of Development)
Andrew Matthews
(President)
Jonathan Reiman
(Director of Development)

Products

Digital cable
Cable internet service
Digital phone service
Cable advertising

Owner(s)

Employees

47,300 (2011)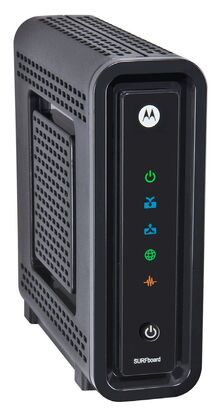 RKO Cable Inc. is an American cable telecommunications company that operates in 28 states and has 31 operating divisions. Its corporate headquarters are located in the 54th Street in Manhattan, New York City, with other corporate offices in Los Angeles, California; Miami, Florida and Dallas, Texas. It's owned by RKO Holdings' RKO Television Group.
Products and services
RKO Cable offers digital cable TV, broadband internet and landline phone service. RKO Cable also partners with Verizon Wireless for cell phone service. RKO Cable recently introduced home security service. Now that RKO Cable provides home security service, matching other providers like Worldvue, Nextel Communications, Comcast Xfinity, Cox Communications, and AT&T, customers can bundle 5 services. An RKO Cable marketing term for this is "Way beyond triple play".
History
RKO Cable was founded in February 1977. In 1995, RKO Cable tested broadband cable Internet access, which was successfully launched in 1996. By 1998, it was rolled out to all markets. RKO launched landline telephone service in 2004, and introduced bundling with Verizon Wireless in 2005. Also in 2004, RKO launched DVR and HDTV services. Today, RKO Cable carries all of the latest technologies other cable providers currently utilize.
Ad blocker interference detected!
Wikia is a free-to-use site that makes money from advertising. We have a modified experience for viewers using ad blockers

Wikia is not accessible if you've made further modifications. Remove the custom ad blocker rule(s) and the page will load as expected.