WATG



Location

Atlanta, GA

Branding

CBS 7
CBS 7 News

Slogan

First in Georgia to Bring News in High Definition!

Channel(s)

Analog: 7 (VHF)
Digital: 8 (UHF)

subchannel(s)

7.1 WATG-CBS
7.2 CBS Sports Network
7.3 AMC
7.4 Decades

Affiliation

CBS (O&O)

First air date

July 5, 1954

Former call letters

WGEO (1954-1978)

Former channel number

45 (UHF, 1954-1958)

Sister station

Owner:

CBS Television Stations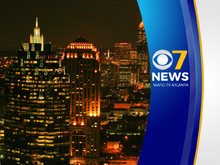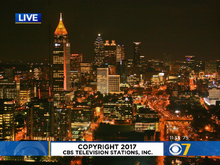 WATG is the CBS-owned-and-operated station that serves the Atlanta, GA area. It broadcasts on channel 7. Syndicated programming on WATG includes: Rachael Ray, The Dr. Oz Show, The Doctors, and Hot Bench among others. The station is owned by Krueger Broadcasting and uses the CBS O&O graphics for their newscast as all Krueger Broadcasting owned CBS stations do.
On June 21, 2016, Krueger gave the station to Group W. On July 17, 2016, WATG was sold to CBS Television Stations, making WATG a CBS-owned station. WATG is currently the only major network O&O in the Atlanta market.
Logos: