WGAN



Location

Portland, ME

Branding

WGAN 3
WGAN 3 News

Slogan

Coverage You Can Count On in HD!
3 On Your Side

Channel(s)

Digital: 65 (UHF)
Virtual: 3 (PSIP)

subchannel(s)

3.1 WGAN-HD
3.2 Antenna TV
3.3 Weather
3.4 Justice Network

Affiliation

CBS

First air date

May 3, 1954

Former call letters

WMAI (1958-1990)

Former channel number

Analog:
3 (VHF, 1958–2009)

Former Affiliation

none

Owner:

TEGNA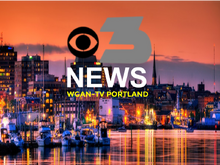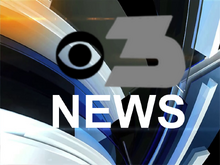 WGAN is a CBS station that serves the Portland, ME area. It broadcasts on channel 3 and is owned by CBS Television Stations. The station was owned by Krueger Broadcasting until it swapped with Media General for CHBT in Buffalo. Media General then sold the station to Graham Media Group. Graham sold the station to CBS since they recently acquired ABC affiliate WHOM in the market. It is owned by TEGNA. 
Gallery
Ad blocker interference detected!
Wikia is a free-to-use site that makes money from advertising. We have a modified experience for viewers using ad blockers

Wikia is not accessible if you've made further modifications. Remove the custom ad blocker rule(s) and the page will load as expected.