WMYL



Location

Liberty City, LI

Branding

My 23 (during MyNetworkTV programming)
MyTV Liberty City (during MyTV programming)

Slogan

Liberty City's MyNetworkTV. (during MyNetworkTV programming)
Hey, Liberty City, Let's All Be There!!
(during MyTV programming)

Channel(s)

Digital: 23 (UHF/PSIP)

subchannel(s)

23.1 WMYL-HD
23.2 MyTV Sports Network
23.3 UDC/TBD
23.4 Comet

Affiliation

MyTV
MyNetworkTV (secondary)

First air date

1995

Former call letters

WLUP (1995-2006)

Former channel number

Analog: 23 (UHF, 1995-2009)

Former Affiliation

UPN (1995-2006)
MyNetworkTV (primary, 2006-2017)

Owner

Sinclair Broadcast Group
WMYL, virtual and UHF digital channel 23, is the dual-affiliated MyTV/MyNetworkTV station that serves the Liberty City, LI area. It broadcasts on channel 23 and is owned by Sinclair Broadcast Group. Syndicated programs include Frasier, Family Guy, Mega Guts, Everybody Loves Raymond, Family Feud, and The Cleveland Show. 
On June 25, 2017, it was made public on social media and on WFTO's newscasts that WMYL would be carrying MyTV primarily while MyNetworkTV airs secondarily late nights, moving the affiliation from WFTO-DT7, which has carried the service for nearly a year. Due to this change, MyNetworkTV programming will air late nights early Tuesday-Saturday mornings from 2:00-4:00 am, instead of the usual 8-10pm timeslot in the Eastern time zone.
At 12:30 am on July 1, 2017, WMYL formally joined MyTV programming with it's inaugural program being The Larry Wilmore Show.
On November 28, 2017, Sinclair Broadcast Group purchased the remaining share of WMYL from Berfield/Willis.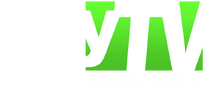 Digital Television
Digital channels
The station's digital channel is multiplexed:
Channel
Video
Aspect
PSIP Short Name
Programming
23.1
720p
16:9
WMYL-HD
Main WMYL Programming / MyTV-MyNetworkTV
23.2
480i
4:3
Sports
MyTV Sports Network
23.3
UDC-TBD
UDC / TBD
23.4
Comet
Comet
Programming Schedule (Fall Season)
MON
TUE
WED
THU
FRI
SAT
SUN
7:00 am
MyTV News American Morning
MyTV News American Morning
Various Religious Programs
7:30 am
8:00 am
Wander Over Yonder
RoboCop: Alpha Commando
8:30 am
The 7D
Super 4
9:00 am
Lingo
Chip 'n Dale: Rescue Rangers
Pac-Man and the Ghostly Adventures
9:30 am
The $64,000 Question
Doug
Scary Larry
10:00 am
Lucky Numbers
Muppet Babies
Pink Panther and Pals
10:30 am
Millionaire Hot Seat
Fraggle Rock
Miraculous: Tales of Ladybug and Cat Noir
11:00 am
The Real
Recess
Robot Monkeys
11:30 am
Fillmore!
Various Religious Programs
12:00 am
Everybody Loves Raymond
I'm Telling
Full Measure with Sharyl Attkisson
12:30 am
GMA Lunch Break
NBA Inside Stuff
Paid Programming
1:00 pm
All My Children
MyTV Liberty City Movie (A)
Paramount's "Man of Your Dreams" Collection (A)
1:30 pm
One Life to Live
2:00 pm
EastEnders
2:30 pm
Emmerdale
3:00 pm
Passions
MyTV Liberty City Movie (B)
Paramount's "Man of Your Dreams" Collection (B)
3:30 pm
Dark Shadows
4:00 pm
Family Feud
4:30 pm
Family Feud
5:00 pm
Family Guy
MyTV Liberty City Movie (C)
The X-Files
5:30 pm
Family Guy
6:00 pm
MyTV News Tonight
Family Feud
6:30 pm
Family Feud
7:00 pm
The Cleveland Show
Ring of Honor Wrestling
Breakaway
7:30 pm
The Cleveland Show
8:00 pm
Misfits
China Beach
Flight of the Conchords
The IT Crowd
The Muppet Show
College Football on MyTV Sports
Tipping Point
8:30 pm
So Haunt Me
Absolutely Fabulous
Punky Brewster
9:00 pm
Fresh Meat
Upstairs, Downstairs
Waiting for God
Beane's of Boston
Brad & Randy
MyTV Sunday Night Movie
9:30 pm
My Hero
threesome
My Two Dads
10:00 pm
thirtysomething
Mr. & Mr. Nash
Moonlighting
Jonathan Creek
Remington Steele
10:30 pm
11:00 pm
Frasier
Cars.TV
11:30 pm
Brand X with Russell Brand
Mr. Show
12:00 am
Brand X with Russell Brand
Mr. Show
12:30 am
The Larry Wilmore Show
Rizzoli & Isles
1:00 am
1:30 am
Everybody Loves Raymond
Rizzoli & Isles
2:00 am
MyNetworkTV Programming
2:30 am
Rookie Blue
3:00 am
3:30 am
Paid Programming
Paid Programming
4:00 am
MyTV News Starting Point
Paid Programming
4:30 am
Shepherd's Chapel
5:00 am
5:30 am
RoboCop: Alpha Commando
6:00 am
Max Steel
Various Religious Programs
6:30 am
Angry Birds Toons
Logo History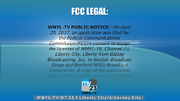 Ad blocker interference detected!
Wikia is a free-to-use site that makes money from advertising. We have a modified experience for viewers using ad blockers

Wikia is not accessible if you've made further modifications. Remove the custom ad blocker rule(s) and the page will load as expected.