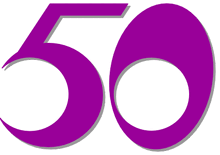 WWBY is Turner South affiliate serving New York, New York, and the New York Metropolitan area. Broadcasting on channel 50, WWBY is owned and operated by BLT Communications. WWBY was started in 1998 as an educational independent station (with a little bit of programming from PBS) owned and operated by the city of New York through the WWBY Foundation (which was the operating department for the station). In 2005, Mayor Michael Bloomberg made the announcement that the WWBY Foundation's money from the city will come to an end, meaning that either WWBY finds a new owner, or shut down. Longing to have a foothold in The Big Apple, Capital Cities purchased the station from the city of New York, and ditched the educational programming schedule and went to becoming a fully independent station. When WHRV left The WB to join The CW, WWBY became an affiliate of The WB, and in 2015, when Capital Cities purchased a share of The WB, WWBY became an O&O affiliate. On Apr. 21, 2016, it was announced that WWBY will be leaving the WB and become an independent. It was also announced that WTSN would be replacing WWBY in the market. On Oct. 1, 2016, it was announced that WWBY was sold when Capital Cities sold the station to BLT Communications. When Turner South was launched about 13 days later, WWBY became an affiliate of Turner South.
Ad blocker interference detected!
Wikia is a free-to-use site that makes money from advertising. We have a modified experience for viewers using ad blockers

Wikia is not accessible if you've made further modifications. Remove the custom ad blocker rule(s) and the page will load as expected.